Product groups
In our offer you may find varied products adjusted to the specific needs of the most demanding market sectors.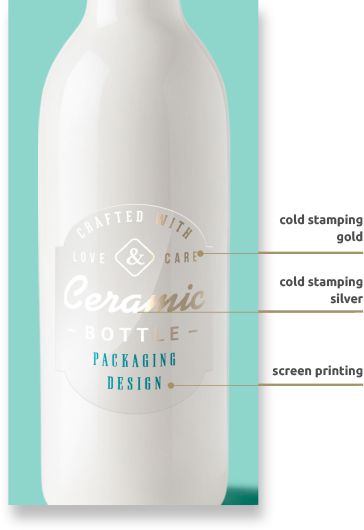 combination of varied materials:

papers (thermal, thermal transfer, non-standard) foils (PE, PP, white, transparent)
shapes
printing techniques (flexo and screen printing)
decorations (CS, HS, embossing) lamination, alphanumeric codes
inks (standard, metallic, low-migration)
varnishes/coatings (glossy, matt, pearl, tactile, low migration)

possibility to print up to 12 colours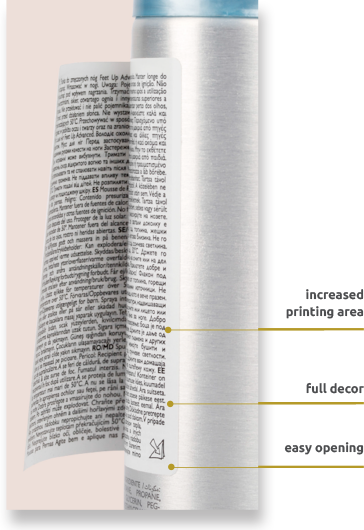 multi-layer labels:

3 pages (2 layers)
6 pages (3 layers)
8 pages (4 layers)

print on paper and polypropylene film
possibility to place multi-language information on one label
"increased" surface to place the information about the product
reduction of the number of SKUs
possibility to open and close
promotional labels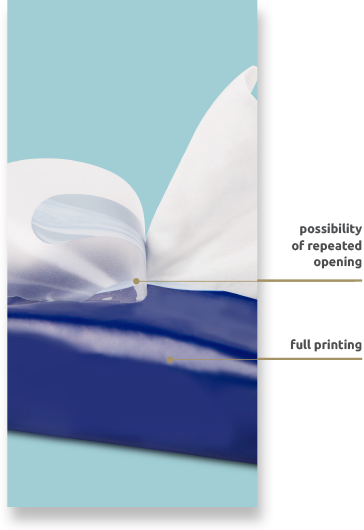 versatility of patterns and shapes
comfortable access to the product, possibility to close again
product protection, extension of the product life
ability to use "tamper evident" protection
available white and transparent labels, soft and rigid
most common use: wet wipes, cookies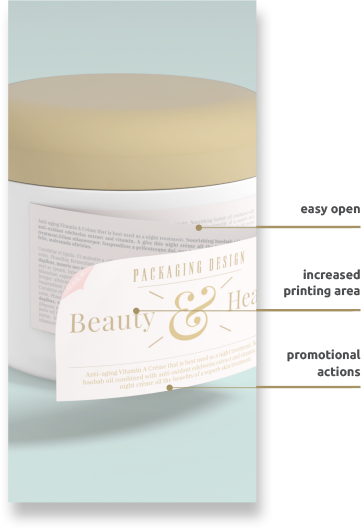 self-adhesive label with a multi-page insert and the possibility of repeated opening
allows to place a bigger text on a small area
labels (max 6 cards/12 pages)
available insert types:
booklets with a tattoo, with Braille printing
excellent marketing and information product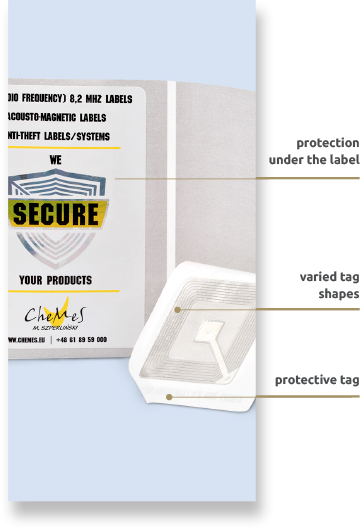 a standard label with the additional protective function, plays an informative and a marketing role
available protection systems:

radio system (RF)
acousto-magnetic system
electromagnetic system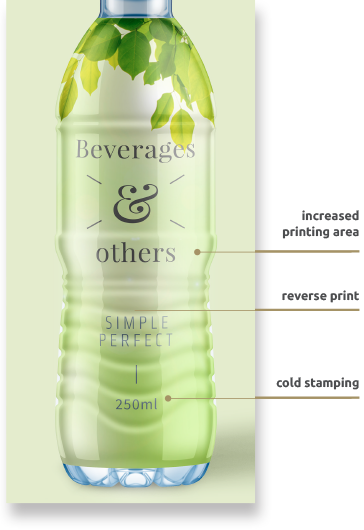 possibility to decorate the entire packaging (360º)
special shrink materials (PET, PVC, OPS, PLA)
all types of sleeves: complete label, partial label, with protection, with perforation, promotional label
may be used on different shapes of products
reverse printing – scratch proof
the label may be easily removed - recycling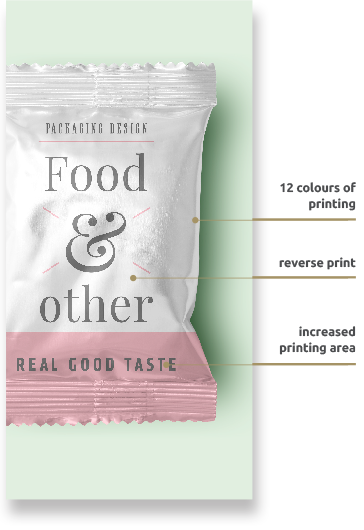 print on BOPP films (machines with regulated foil track tension)
BOPP films of varied thickness (standard 25μm i 30μm)
reverse printing - scratch proof
printing up to 12 colours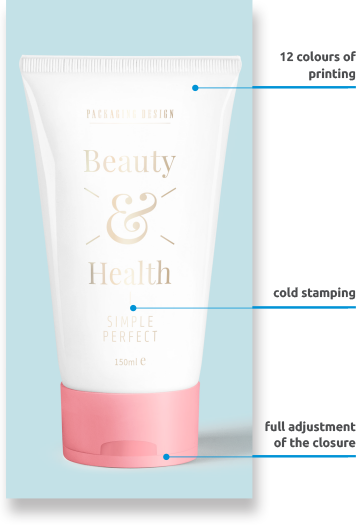 2 types of laminates:

ABL – aluminium barrier
PBL – EVOH barrier (white/transparent)

diameter: 35mm, 40mm, 50mm
complete tube: flip-top closure, wide range of colours, varied shapes, sleeve protection, flip-tops with tamper evident system
DECOSEAM technology
priniting 360, the highest quality of printing flexo (KODAK HD); screen printing, CS
finishes – gloss, matt, satin, mix
technological assistance & complete quality control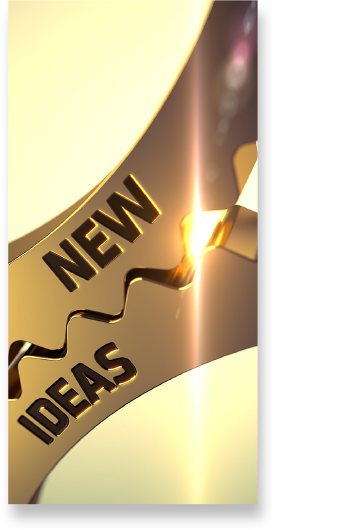 applications developed to answer the individual needs of clients/market
"tailor-made" applications
bands with the Easy Open System (EOS)
luggage tags
airplane tickets
Pomiń
Certifications
Our certificates prove high quality of services provided.
ISO 9001:2015
BRC Packaging
Awards
Our distinctions and awards are a recognition of our professionalism and achievements.
FORBES Diamond AWARD 2017
BRC Packaging
Finat Labelling Competiton
History
For more than twenty years, drawing on family traditions and basing on permanent values which are our solid foundations, we have been consistently developing the company. Combining experience and openness to changing trends on a daily basis, we have developed a strong market position, which is confirmed by our numerous awards as well as membership in the prestigious PLIC group.
1993

founding of the company

2000

The transfer of the company's head office to Janikowo

2006

Construction of new company's office and a modern production plant in Sady

2008

Implementation of ISO 9001:2008

2010

BEGINNING OF sleeves production

2014

Implementation of BRC IOP standard

2014

ImplementaTion of the HD flexo KODAK NX system

2015

Start-up of computerised paint-mixing machine

2016

EXPANSION of the company, tripling the surface from 5000 m2 to 15000 sqm

2017

START OF ABL/ PBL laminate tubes production

2017

Implementation of ISO 9001:2015

2019

Nowa pozycja 1586201358
Contact
CheMeS Sp. z o.o.
address: ul. Drukarska 1
62-080 Sady, POLSKA
tel: +48 61 8959 000
e-mail: [email protected]
NIP: 7810017800
Show more